Kingsfield School, 1958.

1958 (or 1959?) 21st SW Herts Scout group (from Tony Dron). Includes many Kingsfield boys: Terrance Kim (kneeling 2nd row 2nd from right); Tony Dron (7th from left in his row behind two seated people). Click on the image for a larger version.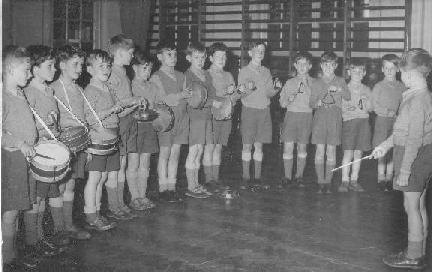 1958 percussion band (from Jon Brewerton). the band won the Watford Music Festivasl that year. Anthony Brewton is 'on' castanets.
---
Home page, editor,